Cocktail Wedding ... Or Sit-Down Wedding?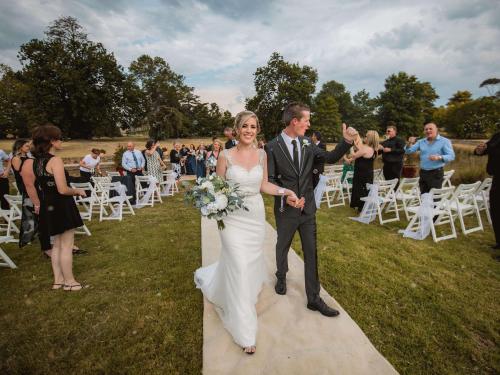 The Yarra Valley is a truly magical place to get married in; with venues like our very own Yarra Valley Lodge offering stunning scenery of rolling hills, farms and Yarra Valley wineries; the perfect backdrop for your special day. Nevertheless, a wedding can be a pricey affair with a lot factors, from the size of the guest list, to the style of the wedding reception and even the season you are holding it, contributing to the ever-increasing price tag.
Thankfully, the days when meals were strictly a sit down alternate drop affair are long past, with options like Grazing platters and piles of cheese boards (yes, even Cheese Wheel wedding cakes are all the rage) are now trending. Platters of easy to nosh bites where the emphasis is on communal eating and drinking allowing guests to socialise is much more in vogue (not to mention relaxed, more informal and fun) and our unique cocktail weddings and all-inclusive packages are a great option for those wanting something a little different, without having to break the bank.
What is a cocktail wedding reception? The style incorporates many different options, you can decide on stand-up receptions with canapes and finger food, picnics and BBQ's (the fancy type). Food is a major component of a great wedding and in today's wedding landscape, nearly anything goes so you really can make your special day exactly how you want it to be.
Are cocktail weddings more affordable than their sit-down counterpart? Here's a few things to think about when costing and deciding how your wedding will ultimately look.
12 Tips To Help You Decide ...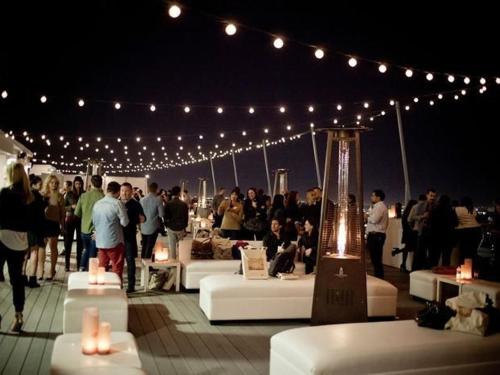 1. Venue Size
Usually wedding packages include the tables, chairs and other settings. For a cocktail wedding, different types of furniture (such as bar tables / stools) and plants etc. may be needed to fill a space usually occupied by table settings however; depending on your guest list numbers, this may mean you may be able to choose a smaller more intimate venue that you may not have ordinarily fit into which may save you some money. Make sure you ask for all the different venues, options and pricing based on a sit-down vs cocktail style.
2. Guest List Numbers
Sit down celebrations usually mean a smaller guest list, especially if you are looking at keeping to a budget or meeting the size of the venue. Cocktail weddings being more informal can allow you to accommodate more people in more social environment, so you must think about the cost per head here depending on the style of the wedding and the pressure you may have to invite all your relatives.
3. Consider the timing
Think about what time will your reception be? For sit down menus this will be a deciding factor in the menu that you serve as lunch may offer the opportunity for lighter dishes or share platters at the table which can be more cost effective. For cocktail / standup receptions, this will usually affect the amount of food / canape's that you provide per person. If it's later in the afternoon and close to dinner time you may want to think about offering more substantial type finger foods such as sliders, bruschetta, beef or chicken skewers or even a noodle box station.
4. Seating
If you are thinking about opting for a cocktail wedding reception, you may not think you need to give much thought to the cocktail reception layout. While people will be mingling, some seating does need to be present; so spare a thought for where you will place this throughout the venue for the older guests and ladies with heels. Your guest numbers and who you invite will help you to consider how much seating you need for a cocktail party.

5. Atmosphere
This is a cruicial element to a successful wedding reception! Think about mood lighting, props (such as photo booths, giant board games, or even chocolate fountains are always a great talking point). Don't forget about greenery or eye catching floral arrangements. Keeping guests entertained and having a great time will make your day hugely enjoyed by all your guests making the event even more memorable.
6. Don't forget the small things
Small touches - like leaving small perfume bottles in the bathrooms, individually labeled champagne flutes or even a cute emergency 'hangover kit' for the morning after for weddings that look like involving a lot of celebrating – tells your guests you have really thought about them.
7. Cocktail or Sit Down?
Ensure the wedding reception invitation wording clearly tell the guest what type of event it is going to be! They need to be aware of the wedding reception etiquette, what the dress code is, whether the venue is outside on the lawn (the dilemma of heels or flats!) as well as if the menu will be a light canape' style or having a full 3 course meal. For cocktail style weddings there is also an option of a paid bar by guests so if this is on the cards, it's important that this is on the invite.
8. Review all Aspects
Go with your heart as well as your head (and your wallet). Don't let the cost be the sole reason for choosing a genre of wedding or celebration. This is your special day and while sticking to a budget can be a sensible decision, don't go without the things you really 'need' to ensure that your special day is something that you will always look back on with incredible memories.
9. Don't let them go Hungry!
If you are having a break between the ceremony and your wedding reception, consider providing some appetizers for your guests to graze on, especially if you are directing them to a bar while you are having your photo's taken. Options like charcuterie and cheese boards are perfect for this and will help to ensure your guests don't go hungry while they wait for the reception to start.
There also needs to be enough food to go around from the moment the reception begins. No one wants to be following the waiters around for their tidbit, and feeding your guests is a responsible way to prevent them becoming too intoxicated.
10. Help Yourself Wine
Have wine buckets ready to go in the middle of the tables. While the waiters will get around the tables to pour wines, guests can help themselves if the waiters don't get around to everyone quickly. This option can work for an all-inclusive an on-consumption drinks package. If you have decided on a cocktail style reception having an area where guests can top up their own drinks may allow the venue to reduce the number of staff needed for a full serviced reception.
11. More Variety of Venues
Cocktail celebrations will offer more venue options– chic restaurant, roof top bar or an outdoor garden style with lights strewn through the trees. And if you have your sights on an outdoor reception venue should the weather outlook not look certain, it will normally allow more time for the wet weather venue to confirmed as there will generally not be as much set up to involved to move the reception back indoors (this will depend on how much theming is involved).
12. Timing
A cocktail celebration means you can choose any time that suits you both as you are not tied down to a sit-down dinner at 6pm. Instead you can consider an afternoon soiree or a late- night roof top bar setting.

The Yarra Valley Lodge is one of the most picturesque Yarra Valley wedding venues and when you book a wedding with us you will work with a dedicated wedding professional who will help you put together the perfect cocktail wedding and reception. Then on the day all you need to do is enjoy the entire incredible experience while we make it happen - it's your day after all.