24 Hours in the Yarra Valley - Our Guide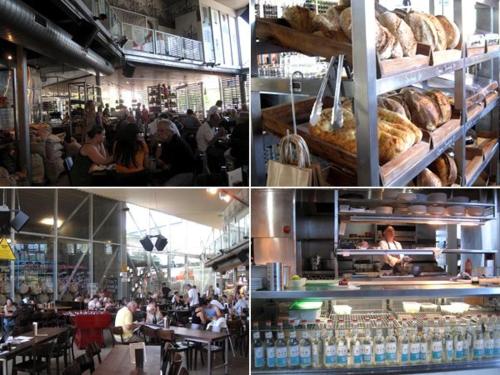 Need Some Spontaneity? Head to the Yarra Valley ..What to do in Yarra Valley? Do we have the perfect guide for you!
A food and wine escape? Or perhaps a romantic getaway weekend? Perhaps you just need to get out of the big smoke, and take the family away for a breath of fresh country air. Our 'What To Do In Yarra Valley' Guide will leave your exhausted, full and by god... HAPPY!
Healesville Harvest Cafe is a great start to the day. Located next to the Healesville Hotel, they serve up breakfast and lunch dishes including beautiful seasonal salads ... harvest farm broccoli, feta & almond, vietnamese chicken coleslaw. Harvest has amazing soups, handmade pies, pork & fennel sausage rolls, or frittatas & baked eggs.
Hit up Healesville Sanctuary for an up-close and personal meeting with Victoria's incredible wildlife. Over Queens Birthday weekend of 10-12 June the Sanctuary will be putting on a Wine & Wildlife experience - read more about it here.
Pick up lunch (and some amazing eat-at-home foodie finds) at Innocent Bystander, which is an institution in the Yarra Valley. Housed in a huge warehouse space in the Healesville town centre, where their woodfired sourdough Pizza is not to be missed.
As well as their extensive lunch menu, you can take away freshly baked breads, local and imported cheeses, share plates of olives, oysters, salads and don't forget the to-die-for desserts.
Time for an afternoon tipple? Get to Four Pillars Gin Distillery for some of the best boutique spirits in Australia. Aged in Charddonay soaked barrels, they have just released (in March 2017) their first 9 ... called Solera No_6, which has recently won gold at the San Francisco World Spirits Competition!
Satisfy your sweet tooth with a trip to at the Yarra Valley Chocolaterie & Ice Creamery and check out some incredible artwork at TarraWarra Museum of Art, just outside of Healesville. The gallery itself is beautiful too—the ideal venue to watch the sun set over the Yarra Ranges.
We hope, if you're reading this, you will be staying at our gorgeous lodge, and you will NOT regret dinner at our oustanding Bella Restaurant. All our produce is sourced locally ... just remember to leave room for the kookaberry raspberries, almond crumble, chambord ice cream, lemon balm dessert #sublime.
Collapse into bed in one of our 102 superbly appointed guest rooms with amazing views of kangaroos, Winter mist and the Heritage Golf Course. Pure Yarra Valley bliss. Oh and then wake up to our AMAZING buffet breakfast (that's included in the room rate of course). Because by then you'll definitely be hungry (again!).