Food and Wine Pairing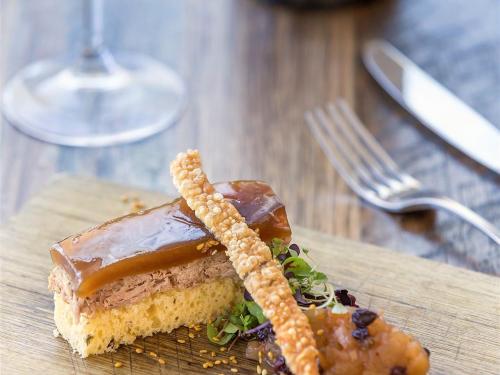 Who doesn't love to wine and dine? (Or even better to BE wined and dined). Here at Bella Restaurant (one of the BEST restaurants in the Yarra Valley), our team are passionate about the food and produce we source (most of it local) and the wine we pair with it.
Since Winter is still upon us … why not indulge in a little wining, dining and pairing?
Here are our top tips to pair food and types of wine for the beginner:
1. Earthy foods such as mushrooms and truffles are perfect teamed with Pinot Noir (try Rochford's Premier 2016 Reserve)
2. The deep, dark richness of a full bodied red such as Cabernet Sauvignon pairs perfectly with juicy red meat such as steak or lamb cutlets (and very suitable for these Wintry nights).
3. Light and zingy dressings and tart dishes (like grapefruit and avocado salad) sit beautifully with a light and clean Sauvignon Blanc.
4. A dry Rose and any hearty cheese dishes are like a match made in heaven. Some whites go well with some cheeses, and other with red wine – but all will blend perfectly with a Rose (think a triple decker baked cheese sandwich!)
5. Lightly flavoured seafood dishes such as prawns or scallops are well matched with light whites such as Pinot Grigio or Chablis. We highly recommend the Oakridge's Hazeldene 2016 Pinot Gris.
6. Champagne and salty snacks are perfect together – sparkling's can often have a hint of sweetness which is balanced when teamed with a salty mouthful of something tasty. If you're not a anchovie lover then try smoked salmon mini tarts or something with a bit of 'bite'.
7. Fatty fish (such as salmon) or seafood served in a thick, luscious sauce are perfect with a full bodied Chardonnay.
8. A red wine with a hint of spicy-ness (such as a Syrah) is good to go with heavily spiced food such as Mediterranean coated meats (cumin, paprika and the like). Think spiced lamb loin with cous-cous.
9. Dry Riesling and a spicy dish such as Singapore laksa or a red curry offset each other perfectly.
10. A sticky Moscato served with a fruit based dessert is a great match – figs or apples do a service to this lovely drop. A quick dish is pastry lined with thin slices of fruit and dusted with a little sugar.
Food and wine pairing is always a popular and social event to participate in and to learn and understand the methods of the way in which wine can be 'matched' with corresponding foods is an art unto itself.