Cocktail Wedding ... Or Sit-Down Wedding?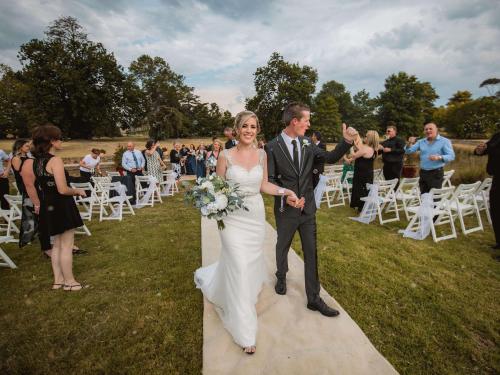 The Yarra Valley is a truly magical place to get married in; nevertheless throwing a wedding in can be a pricey affair. The huge price tag is caused by lots of factors, from how big the guest list is, to what kind of wedding you are opting for and even what season it is.
Our unique cocktail weddings and all inclusive packages are a great option for those that want to have a little something different, without having to break the bank. In today's wedding landscape, pretty much nearly anything goes, so you have a really can make your special day exactly how you want it to be.
Gone are the days when meals were a strictly sit down alternate meat / vegetarian affairs. Grazing platters and piles of cheese boards (yes, even Cheese Wheel wedding cakes are all the rage) are now trending. Platters of easy to nosh bites where communal eating and drinking is much more in vogue (not to mention relaxed, informal and fun).
The Cocktail Wedding style incorporates canapes, picnics and BBQ's (the fancy type). Food is a major component of a great wedding. There needs to be enough to go around from the moment the reception begins. No one wants to be following the waiters around for their tidbit, and the other important factor is to feed your guests to prevent them becoming too intoxicated.
Are cocktail weddings really cheaper than their sit down counterpart? Here's a few things to think about when costing and deciding how your wedding will ultimately look.
12 Tips To Help You Decide ...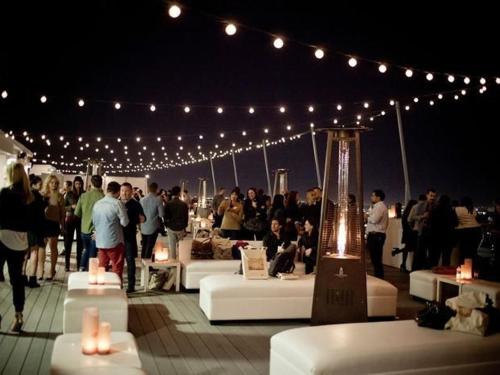 1. Venue Size.
Usually wedding packages include the tables, chairs and other settings. For a cocktail wedding, different types of furniture (such as bar tables / stools) and plants etc. may be needed to fill a space usually occupied by table settings.
2. Guest List Numbers
Sit down celebrations usually mean a smaller guest list. Cocktail weddings there usually is a lot more standing/chatting environment (more room – more people) so you must think about the cost per head here.
3. Outside of Standard Hours
What time will your reception be? This will affect the amount of food / canapies that you provide per person. If it's later in the afternoon and close to dinner time you may want to think about offering more substantial type finger foods such as sliders or bruschetta's.
4. Seating
Some seating does need to be present – spare a thought for the older guests and ladies with heels!

5. Atmosphere
Is so crucial! Think about mood lighting, props (such as photo booths, giant board games, or even chocolate fountains are always a great talking point). Don't forget about greenery or floral arrangements. Keeping guests entertained and having a great time will make your day hugely enjoyed by all your guests.
6. Don't forget the small things
Small touches - like leaving small perfume bottles in the bathrooms – it tells your guests you have really thought about them.
7. Cocktail or Sit Down?
Ensure the invites clearly tell the guest what type of event it is going to be! They need to be aware of what the dress code is, as well as if they are nibbling away, or having a full 3 course meal.
8. Review all Aspects
Go with your heart as well as your head (and your wallet). Don't let the cost be the sole reason for choosing a genre of wedding or celebration.
9. Don't let them go Hungry!
If you are going with the more traditional sit down meal wedding, set up stations of food so guests who are hungry after the ceremony, where they can pick and choose as they like. Charcuterie and cheese boards are perfect for this.
10. Help Yourself Wine
Have wine buckets ready to go in the middle of the tables. The waiters will get around the pouring wines, but won't get around everyone quickly. This way guests can help themselves.
11. More Variety of Venues
Cocktail celebrations will mean more venue options – chic restaurant, roof top bar or an outdoor garden style with lights strewn through the trees…
12. Timing
A cocktail celebration means you can choose any time that suits. Not sit down dinner at 6pm, but perhaps an afternoon soiree or a late night roof top bar setting.
Yarra Valley is a sublime wine region where dreams come true and your wedding should be no different.
Whether you want an extravagant theme or a customised cake, anything goes is the rule for weddings these days and you shouldn't be afraid of making special requests of your wedding planners.
Most hotels (like us) employ such professionals and they can help put together the perfect cocktail wedding or simply provide assistance on aspects like design and decor.